Welcome to J&C Ice Technologies, Inc.
J&C has been the Mid-Atlantic Zamboni distributor since 1979. Through the years, J&C has expanded from just Zamboni sales and parts into water and air treatment, indoor air quality products, and more. Working together with Resurfix (for Zamboni repairs), we are able to help diagnose and fix broken machines or help ensure the rink has replacement parts on the shelf just in case something happens.
J&C's expertise extends beyond the ice resurfacers. We have performed on-site training for rinks ranging from ice resurfacer operation to ice maintenance and rink painting. In addition, we have instructed at STAR's Ice Maintenance and Equipment Operation classes. With a licensed refrigaration engineer on staff with extensive rink and ice painting experience, J&C is able to assist a rink with far more than just ice resurfacer isues.
Who are J&C's Customers?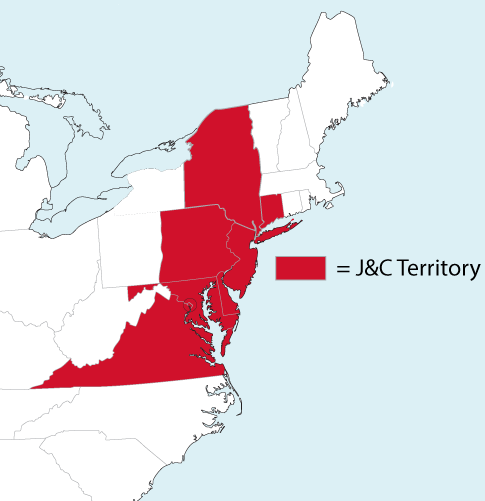 While J&C services both private and public rinks ranging from small community rinks to professional facilities, the Frank J. Zamboni Company has put in place exclusive territories. Because of this, J&C is only to sell Zamboni parts/new machines to ice rinks in the Mid-Atlantic region.

Rinks located outside of our territory would need to visit http://www.zamboni.com/contact/distributors/ or contact Zamboni directly at
562-633-0751 to find a local distributor.