Options and Accessories
Below is a listing of the available options and accessories for new Zamboni Ice Resurfacers from the Frank J. Zamboni Company.
New Option - Zamboni Connect System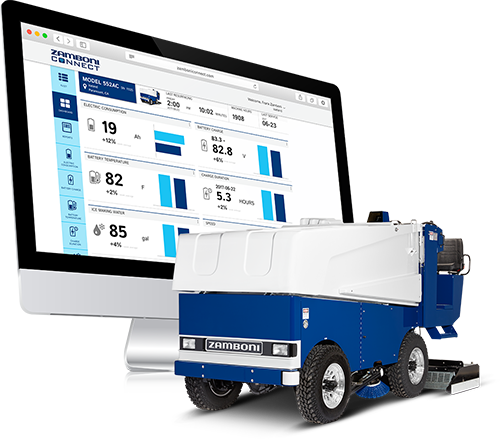 Harness the power of intelligence onboard your machine. Use predictive maintenance to prevent downtime and to extend the life of your resurfacer. Diagnostics and historical data from your fuel-powered machine's engine or your electric-powered machine's battery, motors and controls give your team the insight it needs to maintain a busy rink schedule. The ice business is notoriously difficult with high costs related to equipment maintenance and utilities being an ever-present challenge. The ability to monitor energy and water consumption and other variables during resurfacing provides a new vantage point to save valuable resources and improve your bottom line.
For more information or to view a video demonstration of the Connect system, please Click Here.
New Option - Integrated Auger Washout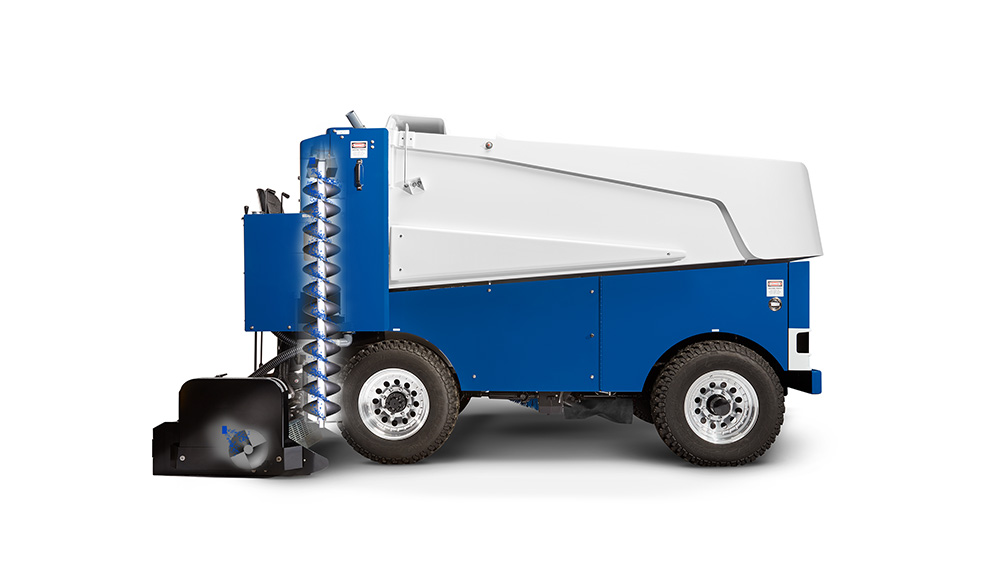 Made with corrosion-resistant brass, stainless and aluminum parts, the Integrated Auger Washout System™ is built to stand the test of time, providing a safer and more efficient process.
The system is available on ALL new full sized resurfacers and can be purchased as a kit to install on any existing 500 Series machine.
Want to add one or more of these to an existing machine?
Many of these options can be added to existing machines in the field. Please contact J&C Ice Technologies at info@jandcice.com or 973-584-0071 to discuss how these options can enhance your current Zamboni Ice Resurfacer.